Our hotel Best Western Plus Saulx-les-Chartreux has been committed to improvement for several years and to this end does not hesitate to make concrete commitments, to shake up its habits and to surround itself with competent professionals in the field.
We are thus supported by the Betterfly TourismAtypio Hotels Resorts' historical partner, co-investor and manager of our establishment, to determine our environmental label/impact (based on one night in the hotel with breakfast) and then to work each year to limit it. 
For the same reason, "together we are stronger to meet environmental challenges than alone", our hotel joined the Better Collective via Atypio Hotels Resorts. 
Discover below our actions already carried out - our "Environmental Charter" and our "Better Charter" - and look forward to sharing our future projects and action plans with you.
Best Western (franchisor) undergoes an external and objective evaluation of its activities every year, through its commitment to the Global Compact and the Ecovadis audit. In 2021, the cooperative has retained its Ecovadis silver medal and has renewed all its actions to be part of a Corporate Social Responsibility approach. Its efforts earned it the gold medal in early 2022 with a score of 69/100. The 4 EcoVadis evaluation areas are: Environment, Ethics, Social, Human Rights and Responsible Purchasing. The group is becoming aware of a carbon offset approach. Since 2020, Best Western® Hotels & Resorts France has been supporting the Reforest'Action initiative to plant trees in France and around the world. This French company acts in favour of biodiversity, the climate and employment through the planting of 5,000 trees. Find all this information on https://pressroom.bestwestern.fr/best-western-hotels-resorts-renforce-sa-demarche-rse/. 
Examples of actions carried out
# ANTI-WASTE : preventive maintenance, seasonal restaurant menu, anti-waste recipes implemented according to needs, limit paper consumption via a vast project to digitalise media, offer to reuse sheets by default (stays > 1 night), monitoring of consumption, general switch in rooms, renewal of low consumption lighting (100% of rooms and common areas are already equipped with them), presence detector in common areas (except lobby), washing at less than 60° if possible, accessibility information
 destinations by public transport, business transport services
# ANTIPLASTIC : ban individual plastic toiletry cups and bottles in favour of glass/cardboard, eco-pumps for shampoo and soap in the room (Eco by green Ada cosmetics), ban laundry bags, straws, plastic stirrers and replace them with paste/cardboard/kraft solutions, ban the plastic water bottle in the room from Oct-2022 and replace it with a Tetra pack bottle (made in France)
# WASTE-RECYCLING** : wastewater collection, glass**, yellow waste**, brown waste**; renovation policy based on internet/external recycling of furniture, search for sustainability
# BIODIVERSITY : Use eco-labelled cleaning products (at least 80%), do not use pesticides in the park, provide free pasture for our neighbouring farmer and horse breeder, buy labelled products (AOP, AOC, label rouge, MSC), favour organic products in the shop (A l'Epicerie - from October 2022): 100% of jams, 100% of macerated oils, 80% of the aperitif range, ban endangered fish species, offer 100% of French meat in individual restaurant cards
# SOCIETY-WELLBEING : Participate in local projects via the Rotary partnership, give preference to suppliers made in France, local whenever possible: Aix&terra, Café Richard, La Corbeille à confitures Evry, yoghurts (Viltain farm Jouy-en-Josas); tomatoes (Saulx les Chartreux), maintenance of green spaces and cleaning company, share best practices between hotels members of the Atypio network, respond to the different food needs (vegetarian), recruit disabled workers (one employee at present)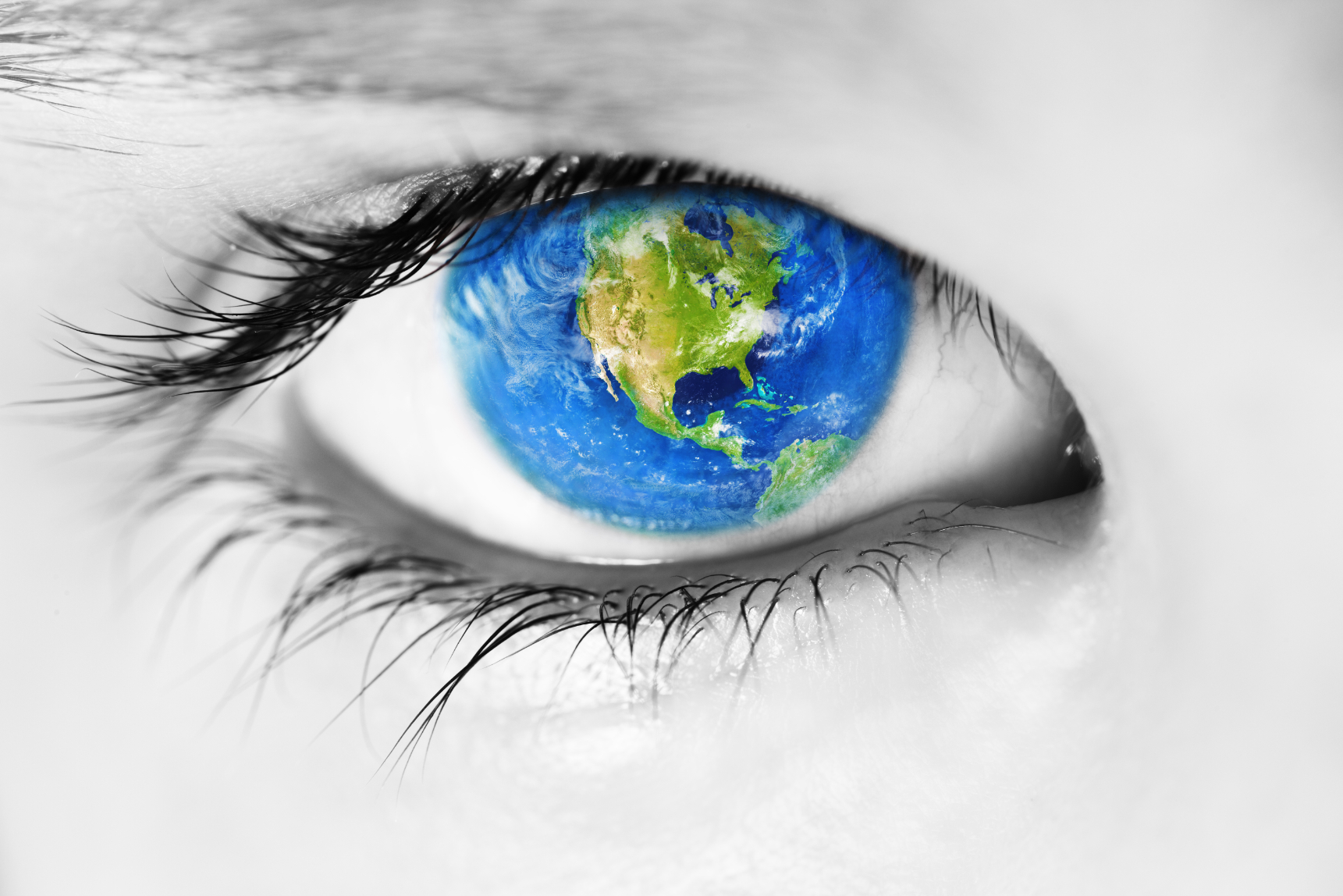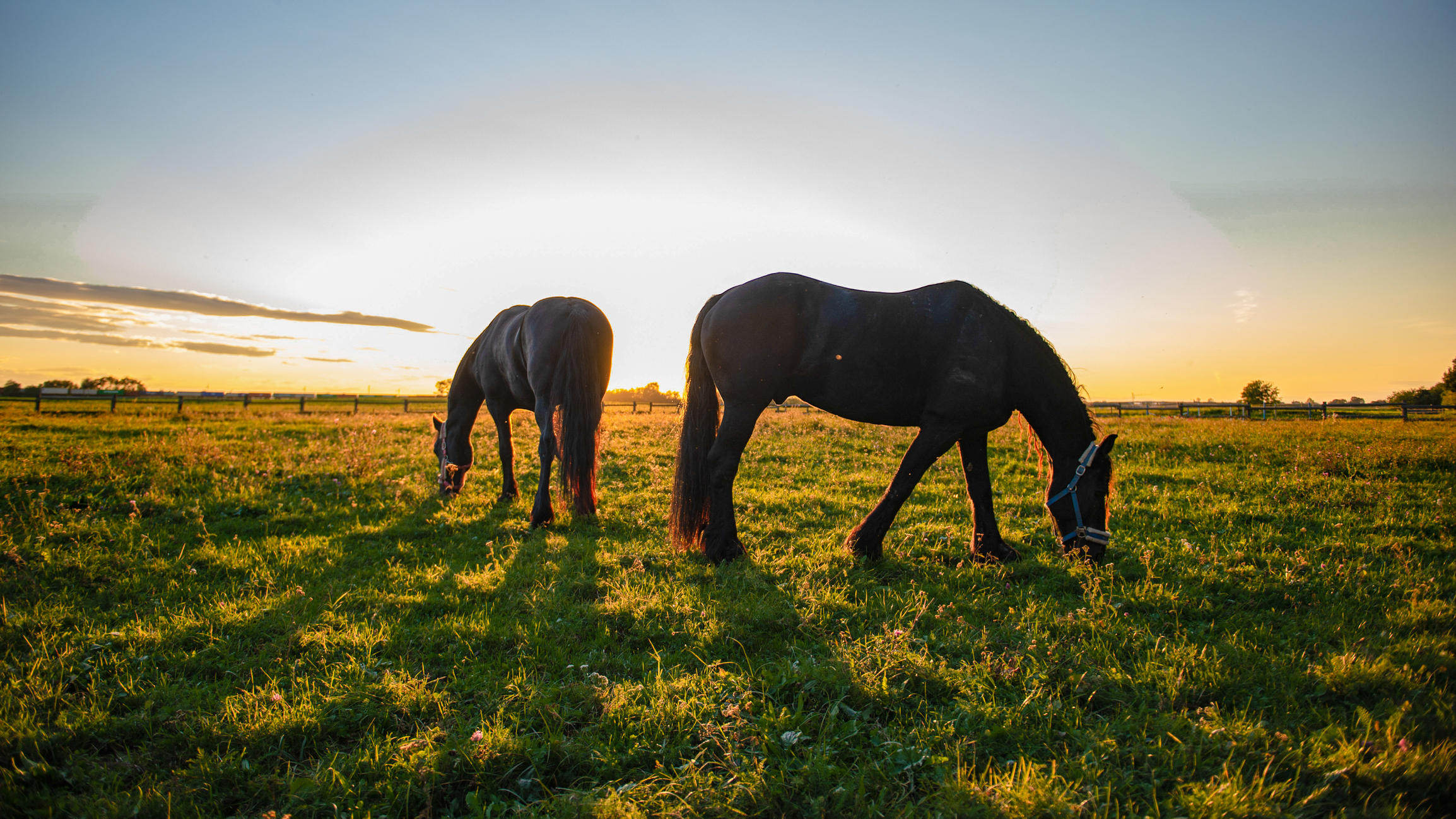 A pasture is, by definition, a piece of land covered with grass, reserved for the feeding of livestock on the spot on a seasonal or permanent basis. We have chosen to put some of our areas under pasture, which are occasionally used by neighbouring horses.
The cheeses in our XXL bell come from the Maison Tourrette. This artisan, member of the Collège Culinaire de France, delivers quality products! With more than 80% in France, its cheeses have the merit of being mainly from quality dairy production.
The cows live in outdoor pastures (except in winter of course), no battery farming. This allows them to keep their horns, welfare of livestock preserved ! 
Bravo to the producers, our French farmers.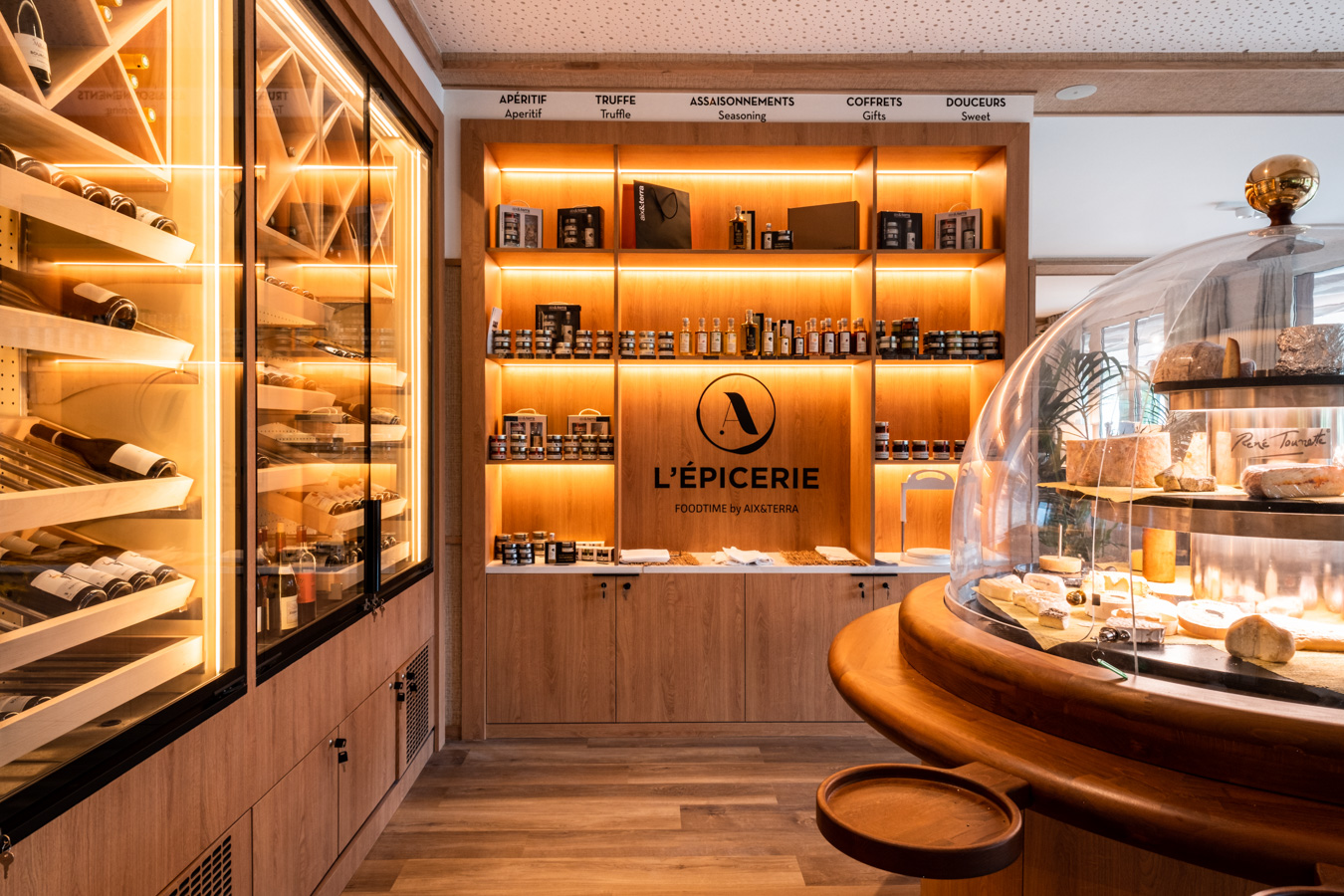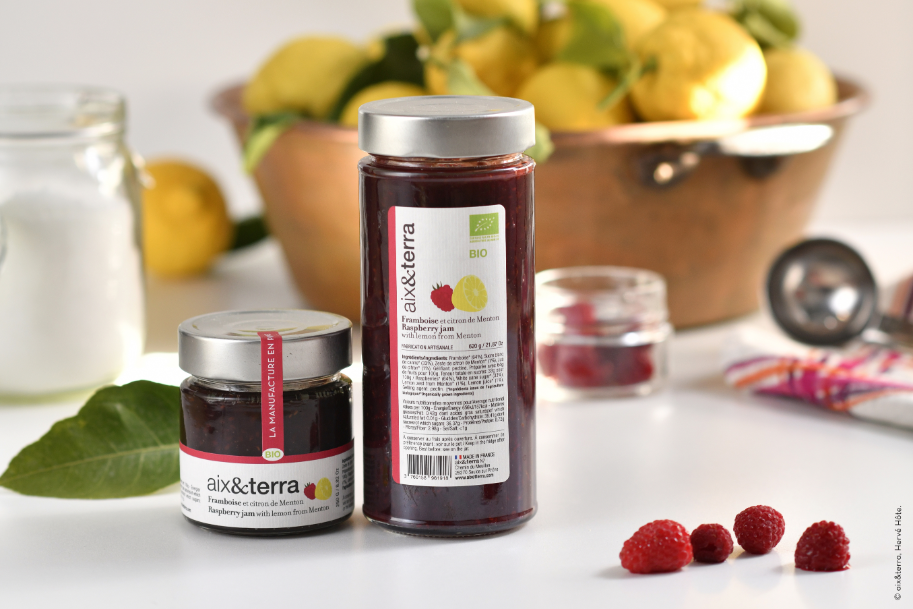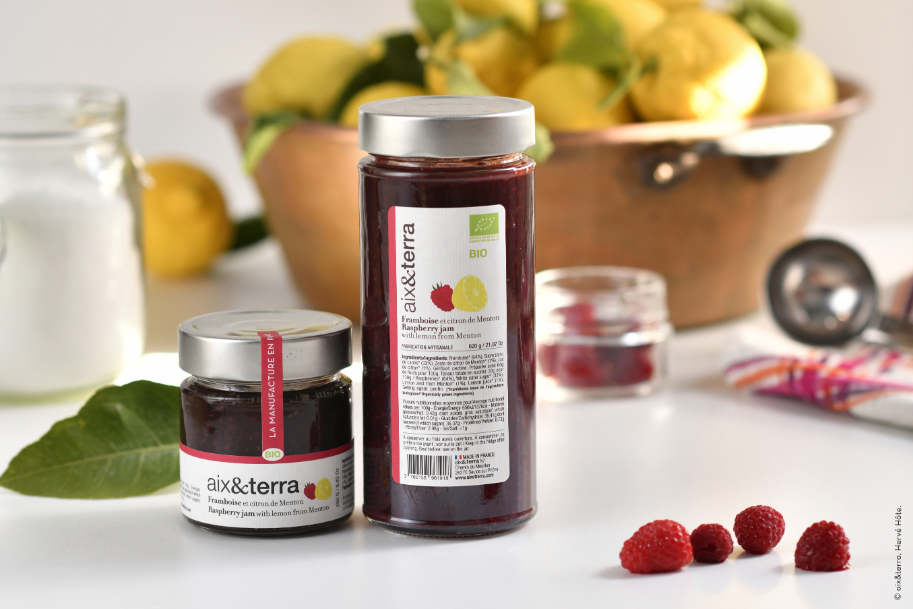 Find this natural handcrafted product in our shop At the grocery store. Aix&terra Manufacture creates and reinvents original recipes without colouring agents or preservatives: Menton Lemon, Figs PDO of Provence, Cavaillon Melon, Organic Garlic IGP of the Drôme, Olive Tanche of Nyons... And since March 2022, the production has been switched to 100% ORGANIC jam!
ORGANIC IN OUR SHOP :