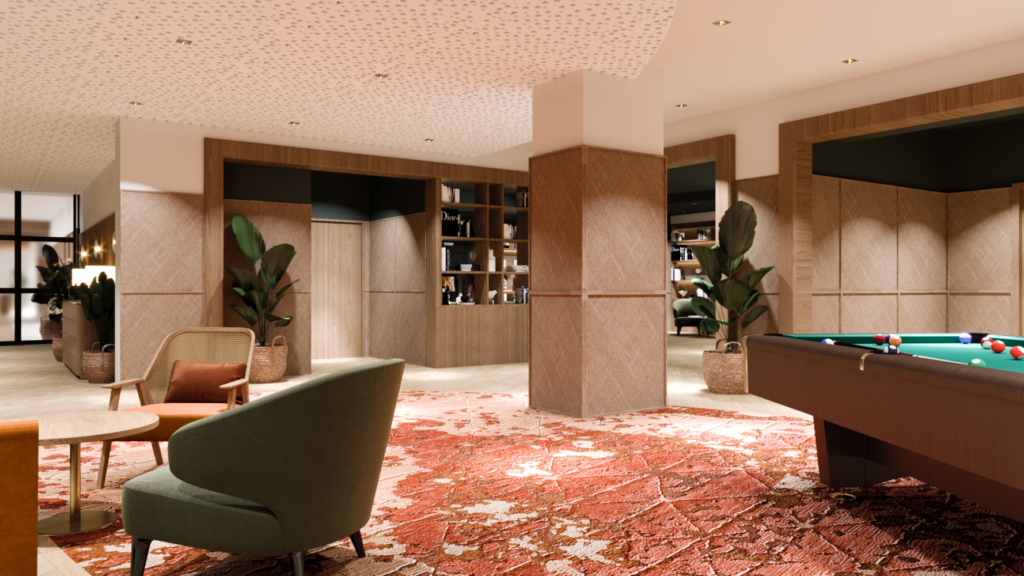 Study days, meetings, residential seminars, incentives, team building, afterwork ...
L'Orée Paris Sud offers you its 7 meeting rooms outside the Cine-LoungeAll of them have daylight, from 32 to 250 m², and are fully equipped (5000 Lumens video projector, screen, paper-board, notepads, pens, water):
Two lounges with "unstructured" formats for informal meetings, team building or brainstorming. Imitation grass carpeting, rocking chairs, coffee tables. Fixed slate boards, interactive video projector and adapted sports equipment: golf clubs for the "Hévéa" room and foam ball + football cages in the "Figuier" room. Corporate sports enthusiasts, these areas are waiting for you!
A room called "VIP" has been designed for your management meetings, for a maximum of 8 people. A Ping-Pong table, to work and relax.
Four rooms equipped for arrangements at your convenience. (U, Class, Theatre, Cabaret).
Our new Ciné Lounge, available from October 2022, is ideal for film screenings and coworking workshops. It also has a small recording studio so you can record your meeting.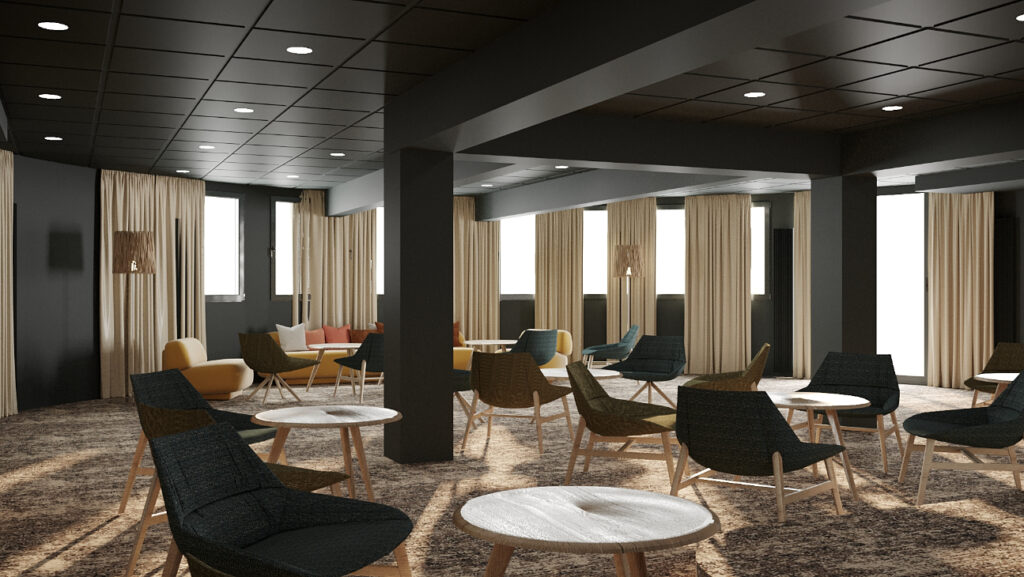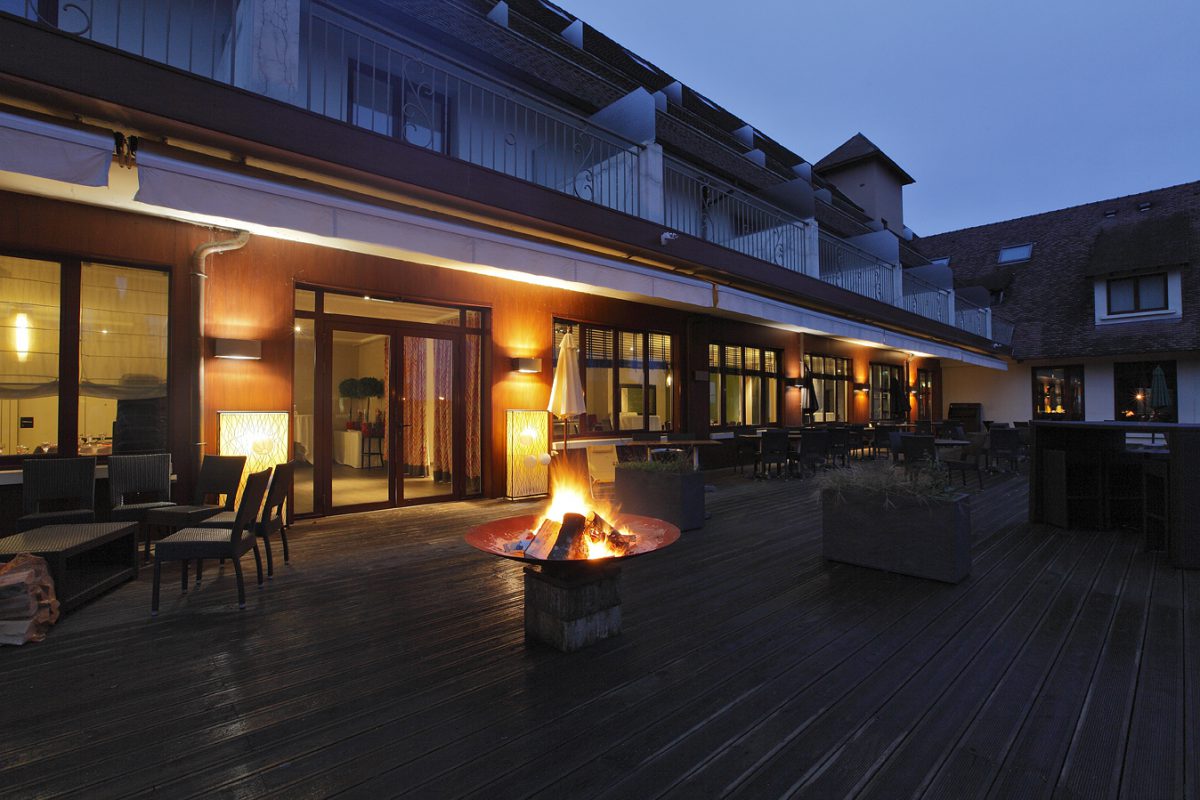 Our Terrace and 5 hectare park
Our establishment is nestled in a magnificent 5-hectare park bordered by the Rocher de Saulx national forest.
The terrace, which is very pleasant when the weather is good, is located near our restaurant area.
Take advantage of this setting to organise your private/company event, whether or not it is partially privatised. It will allow you to receive up to several people for a cocktail.
The terrace is ideal for :
Cocktails and aperitifs
Barbecue lunches / dinners
Team-building activities
The afterworks
Organise your business event with complete peace of mind. Our establishment, located approximately 17 km from Paris and 18 km from Paris-Orly airport, offers you a private car park for up to 170 cars and 2 buses.