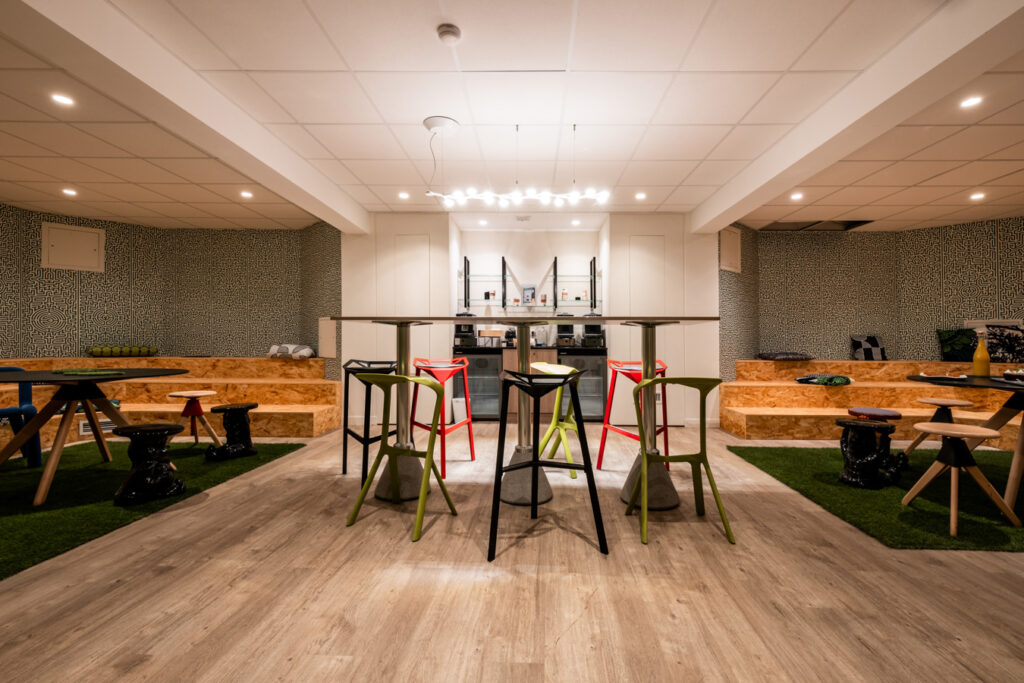 Destructured or Contemporary, as desired
Best Western L'Orée Paris Sud puts at your disposal its 7 meeting rooms whose new Media Lounge, as well as its catering areashis Library, its leisure areas and its parking (170 cars, 2 buses).
All meeting rooms, whether on the ground floor or on the ground floor, have natural daylight. They range in size from 32m² to 250m².
All the meeting rooms in our 4-star hotel are fully equipped (5000 Lumens video projector, screen, paper-board, ...).
Incredible! Our new space Media Ciné Lounge, on level 1 of the Best Western l'Orée Paris Sud. What could be more ideal for the projection of your film, the organisation of a coworking workshop or any other event such as a product launch, a presentation with video and audio, a photo or video shoot, or a live shopping event! You'll have no shortage of ideas.
The room has been completely renovated and redesigned by Atypio and Fabien Roque. It provides 232m² of comfort. 
A small recording studio is available for you to record your meeting or filming! If that's not great!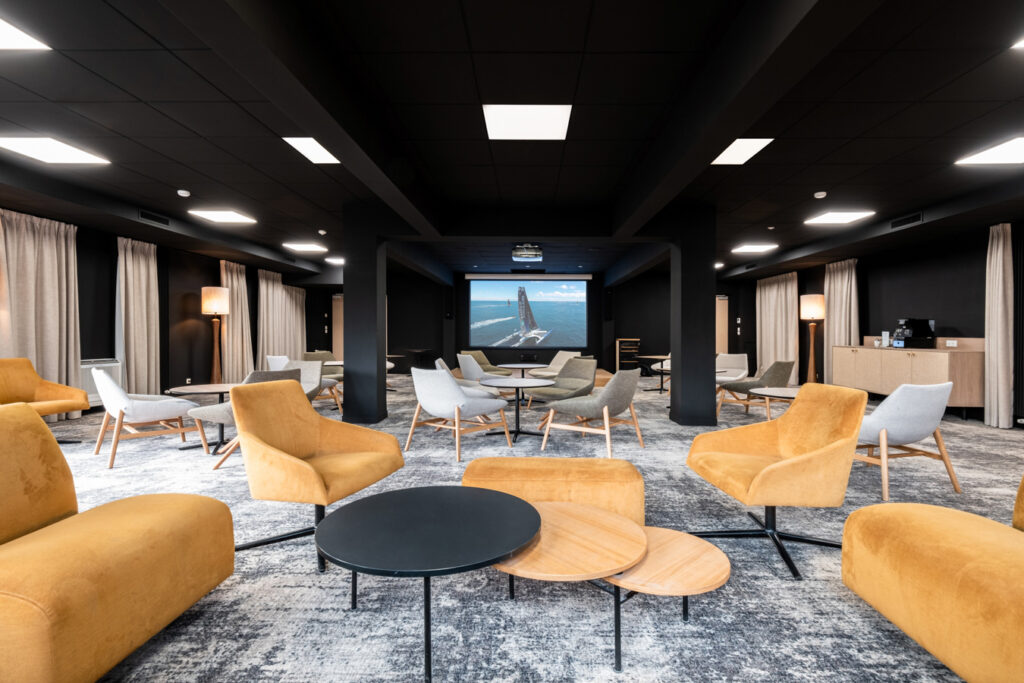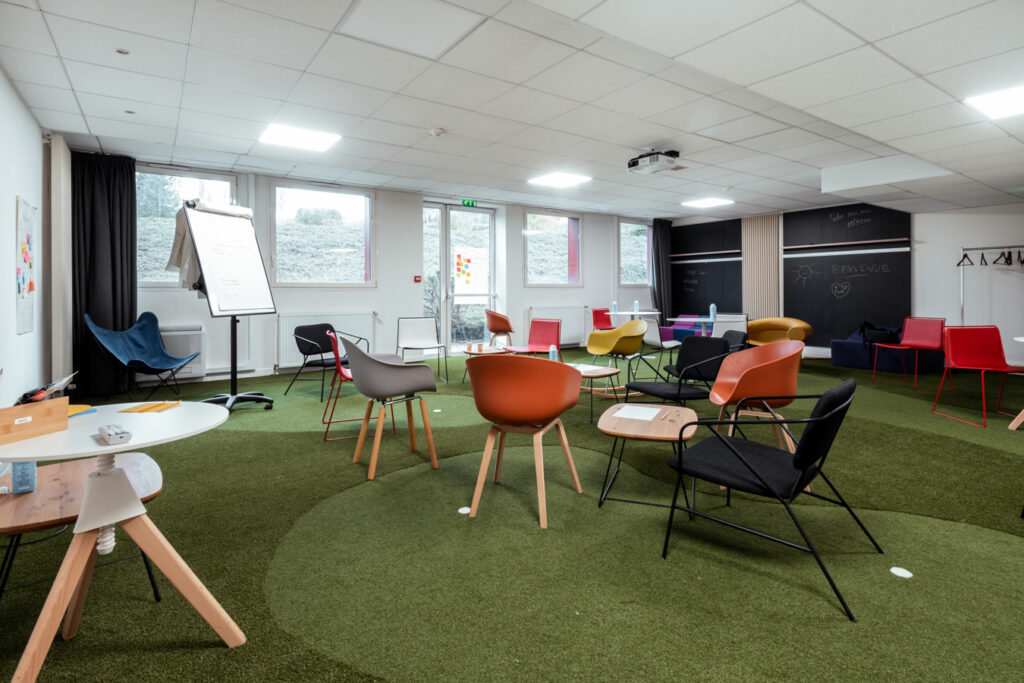 Two unstructured living rooms
Book Hevea and/or Fig tree
You organise informal meetings, team building or brainstorming sessions. Discover our 2 lounges with unstructured formats that are sure to please you!
Go down to level -1, walk on a carpeted floor in imitation grasssit in the rocking chairsput your belongings on coffee tables, scribble on the slate boardsUse the interactive video projector and have fun leisure facilities (Golf clubs for the "Hévéa" room and foam ball with football cages for the "Figuier" room).
The tone has been set. Time for fun and relaxation! Sports and relaxation enthusiasts in companies, these areas are waiting for you!
Loyal customers are particularly fond of the Mimosa room at the Best Western L'Orée Paris Sud, known as the "VIP" room.
Also located on level -1, it has been designed for your executive meetings, for intimate format needs.
A table tennis table is used as a work table, a slate board on the wall, to think in total decompression.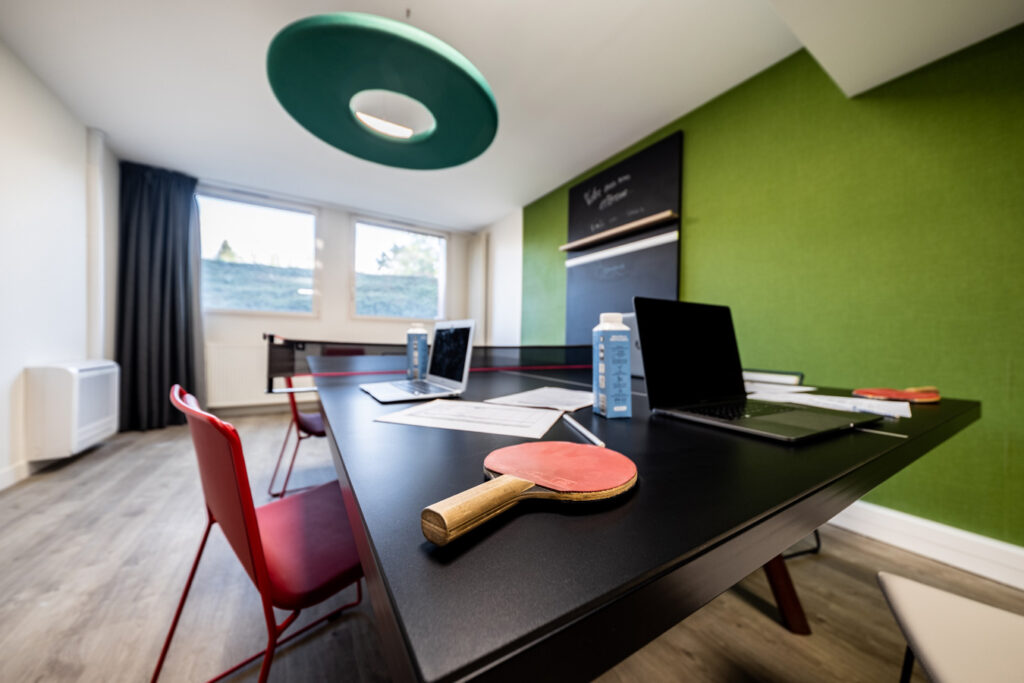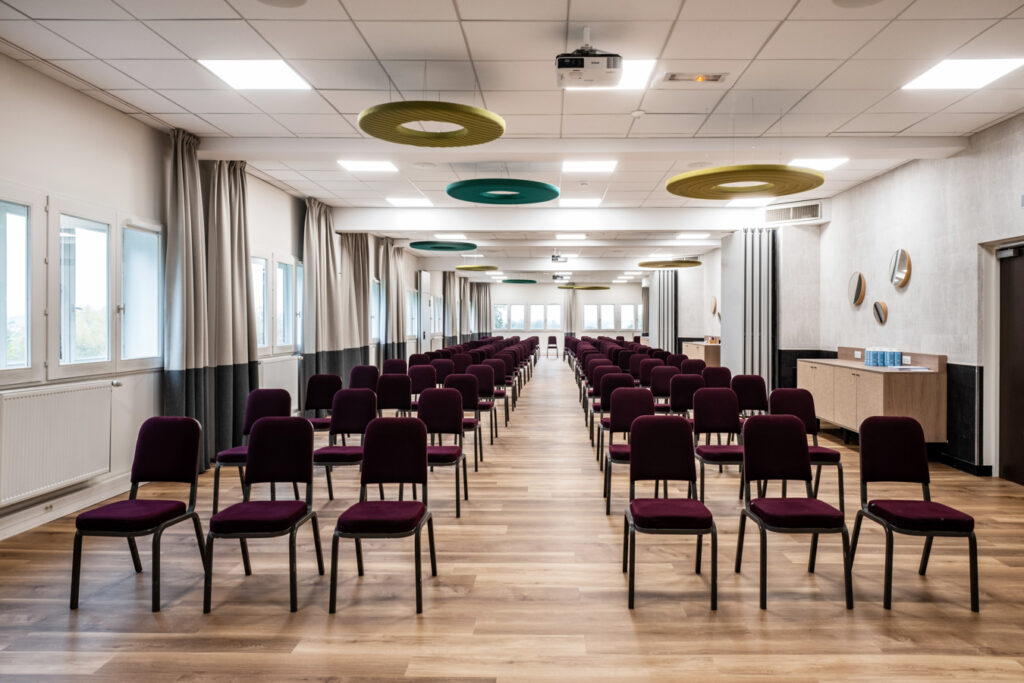 Book Sequoia, Walnut and Oak
If you wish to bring together up to 250 people, book the 3 adjoining rooms located on the ground floor of the Best Western l'Orée Paris Sud hotel.
Sequoia with Walnut or Oak with Walnut or Sequoia with Walnut and Oak, in theatre or classroom layout.
Your employees / guests will be comfortably seated in the green and in the daylight!
Our Best Western l'Orée Paris Sud hotel is nestled in the a 5-hectare wooded parkIt is bordered by the state forest of the Rocher de Saulx-les-Chartreux.
The terrace, which is very pleasant when the weather permits, is located in the continuation of our new table-boutique At the Saulx-les-Chartreux grocery store.
Take advantage of this setting to organise your private/company event; privatisation or not. It will allow you to receive up to several people for a cocktail.
The terrace is ideal for :
Cocktails and aperitifs
Barbecue lunches / dinners
Team-building
The afterworks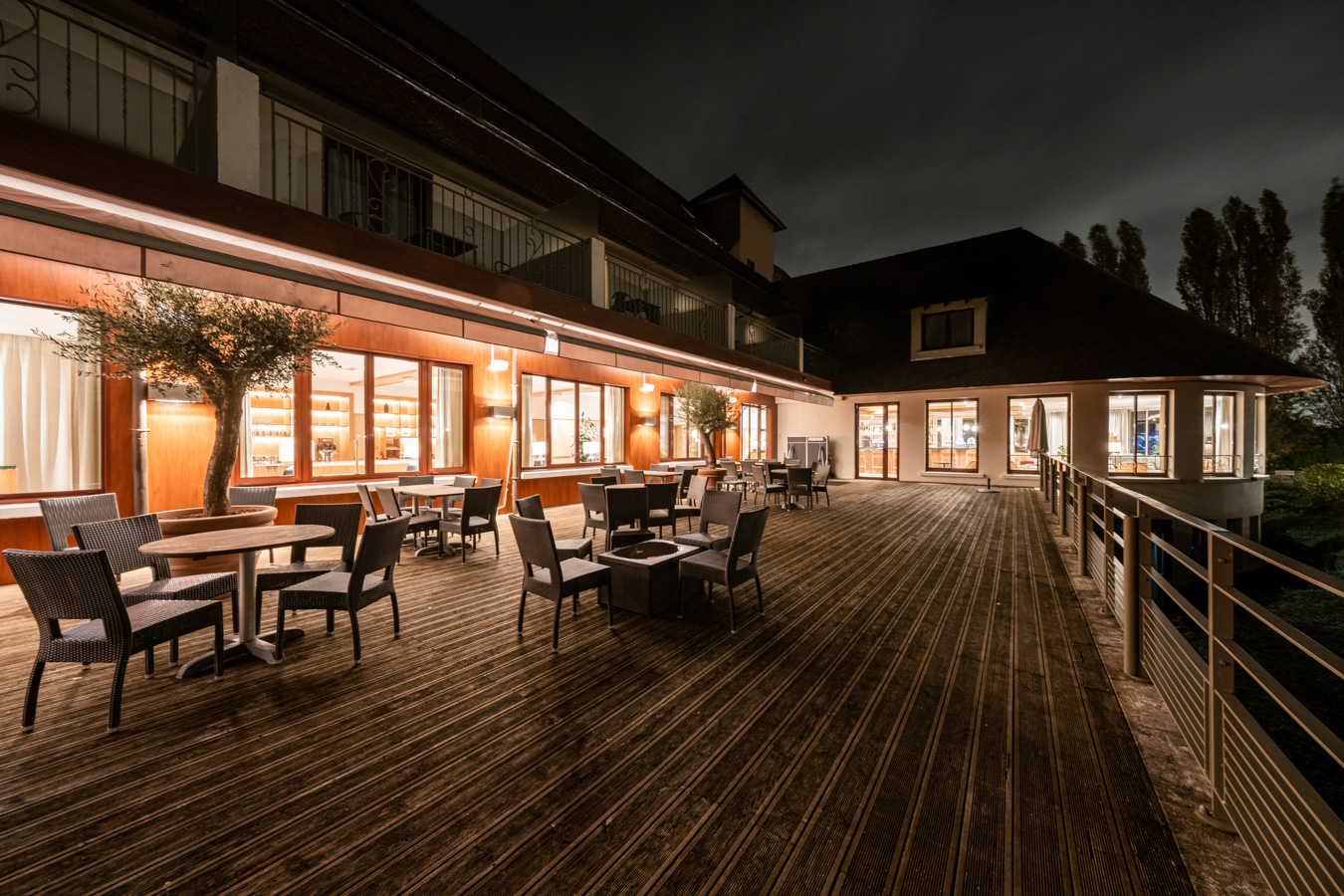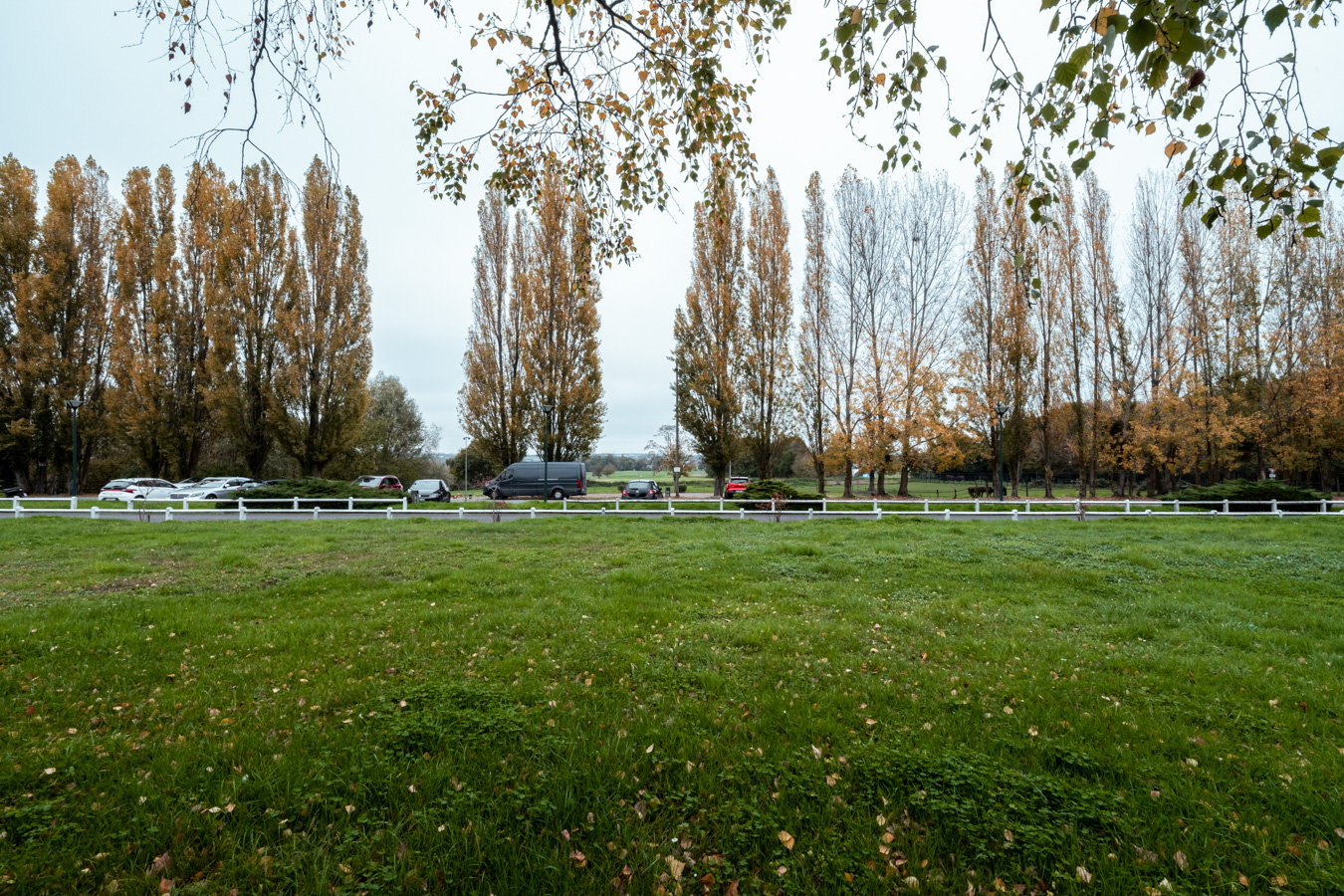 Organise your business/private event with complete peace of mind. Our establishment, located approximately 17 km from Paris and 18 km from Paris-Orly airport, offers a private car park for up to 170 cars and 2 buses. 
This outdoor area of Best Western L'Orée Paris Sud is also popular with car manufacturers and other transport vehicles such as motorbikes, scooters etc., enthusiasts and associations, for their product launch, sharing or training events.
Book Sequoia, Walnut and Oak