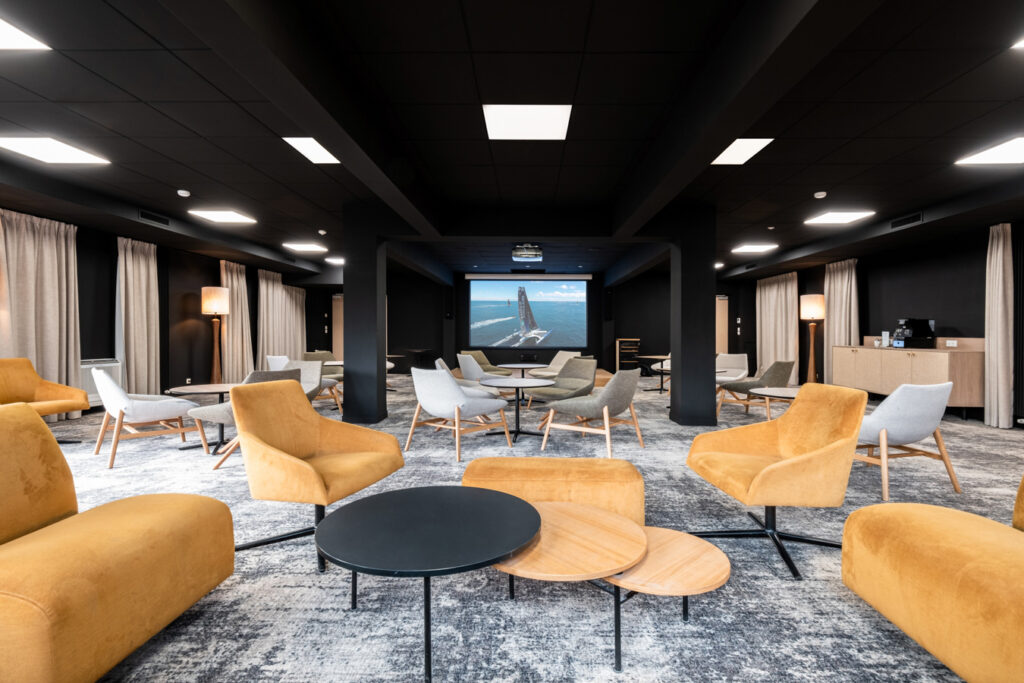 Discover our space cinema and media available for hire for all private or professional events.
But it will also be available to our resident leisure guests following the hotel's entertainment programme, shared via our social networks.
Come and find a real film library atmosphere, the absolute comfort of cosy lounges to watch a film on the big screen of our dark room while nibbling popcorn, if you feel like it.
A room equipped with a real cinema screen and comfortable seats for a relaxing cinema activity.