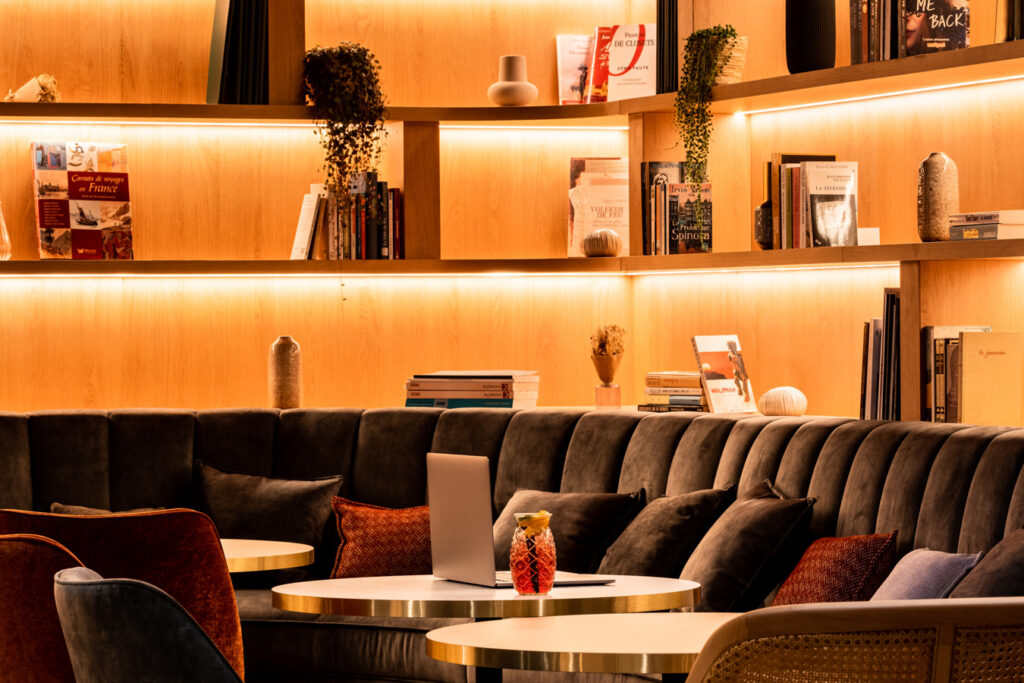 reading . wine tasting . sharing
This new living space at the Best Western Plus l'Orée Paris Sud is designed to be absolutely flexible. A library, a cocktail lounge, a bar, a coworking area, for leisure time then privatised for business time, all in an incredible bucolic setting.
What more could you ask for to relax alone or to share with friends or colleagues? Immerse yourself in a cosy atmosphere, with plenty of books to browse and a wine cellar.
Warmth, comfort, design, modularity, everything is there!
The new library Best Western l'Orée Paris Sud is a great success and we are extremely proud of it.